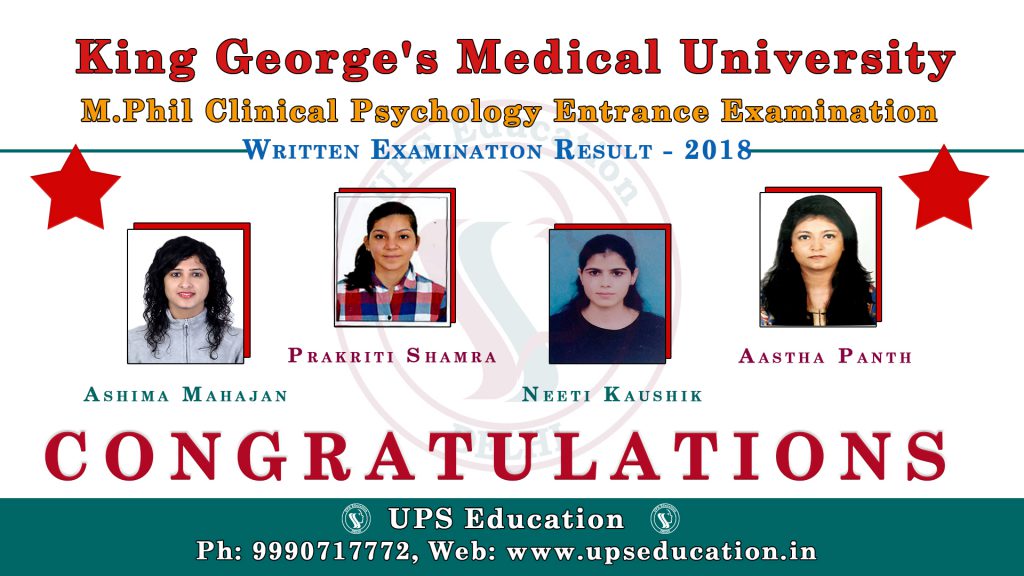 KGMU Lucknow announced the result of Written M.Phil Clinical Psychology Entrance Examination -2018. Moreover, they uploaded a list of candidates called for Interview. Our students proved it again, Why UPS Education is India's No.1 Psychology Entrance Coaching Institute. Congratulations to all the selected students of UPS Education.
Name of Students selected from UPS Education:
Ashima Mahajan
Prakriti Sharma
Neeti Kaushik
Aastha Panth
Start your preparation with India's No.1 Psychology Coaching Today,  GMCH Chandigarh, PGI Rohtak's Applications yet to be out start your preparation today.
India's No.1 Psychology Coaching Institute
UPS Education
Ph: 9990717772
Web: www.upsedcuation.in