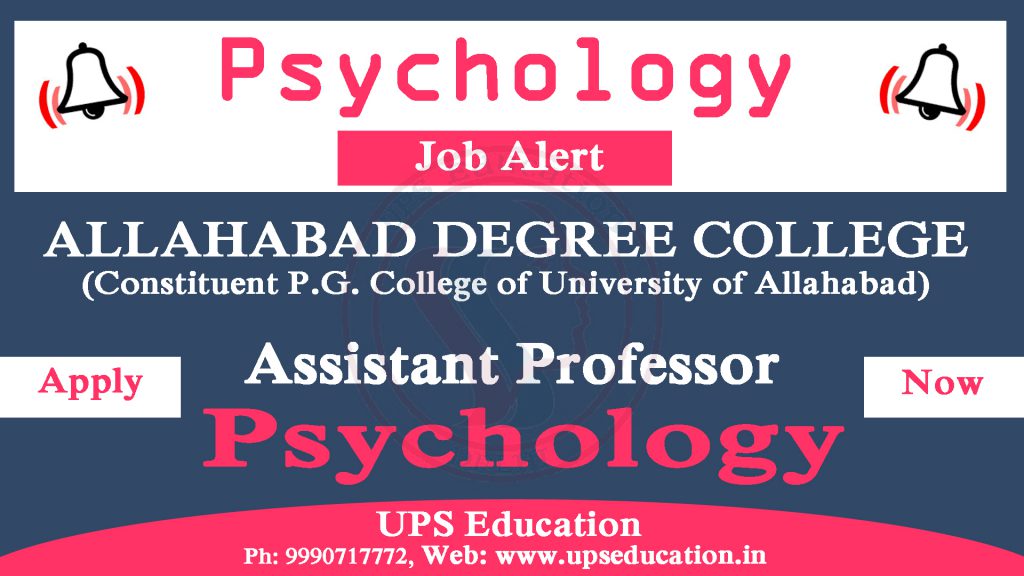 ALLAHABAD DEGREE COLLEGE (Constituent P.G. College of University of Allahabad) invited application forms for the post of Assistant Professor in Psychology Department.  Applicants may apply online for the same post. Further details are given below:
Last date to Apply: 20th April, 2018
No. of post: 04
Click here for more details
Visit our website regularly for latest Psychology Admission/Job/Results/Application Forms. We update regularly all the activities related to Psychology. Contact India's No. Psychology Coaching Institute for more details.
For more queries:
UPS Education
Ph: 9990717772
Web: www.upseducation.in