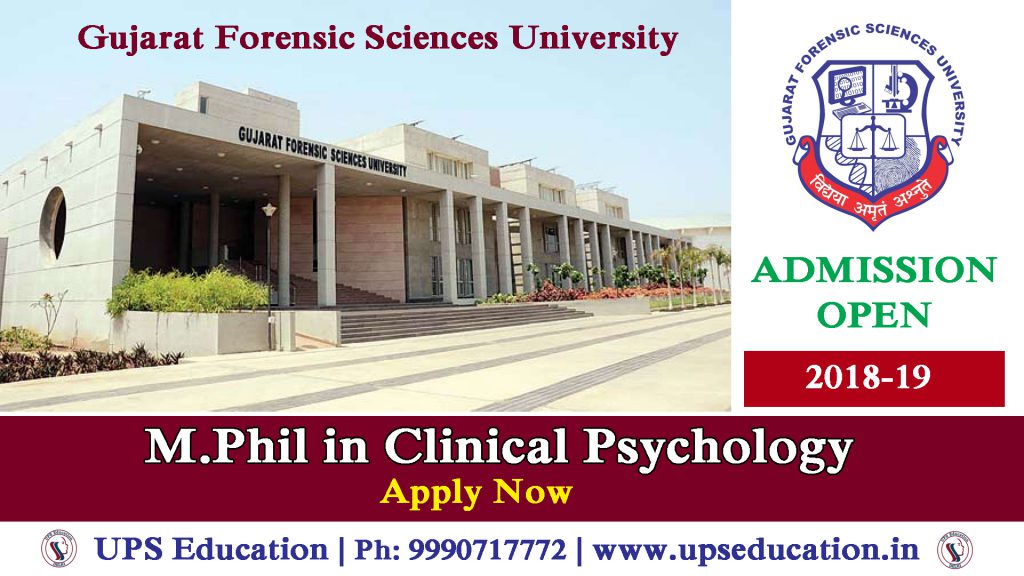 Applications are invited by Gujarat Forensic Sciences University for admission to M.Phil in Clinical Psychology. Gujarat Forensic Sciences University is one of the RCI approved institute in India for M.Phil Clinical Psychology course. Further details are given below; fill the application forms as soon as possible.
Eligibility: M.A/M.Sc in Psychology with a minimum of 55% marks in aggregate
No. of Seats: 12
Entrance Exam Date: 29-June-2018
Click here to apply
Contact us if you want any help and guidance for your M.Phil Clinical Psychology Entrance. Application forms are also out in few other universities click on the following link for latest updates regarding Psychology Entrance Examinations.
Click here: http://upseducation.in/update/
For more details:
UPS Education
Ph: 9990717772
Web: www.upseducation.in